This article will give you step by step instructions on how to block a number in the platform.
How to Block Numbers
From Inbox or Threads:
Log into your Prokeep profile.
When a new message arrives in the Inbox, there is an option to "Block" a number at the top of the screen.
If the number is spam, click "Block."
Prokeep will ask if you are sure you would like to block the number as only an Admin can unblock the number. If yes, confirm "Yes, block this number."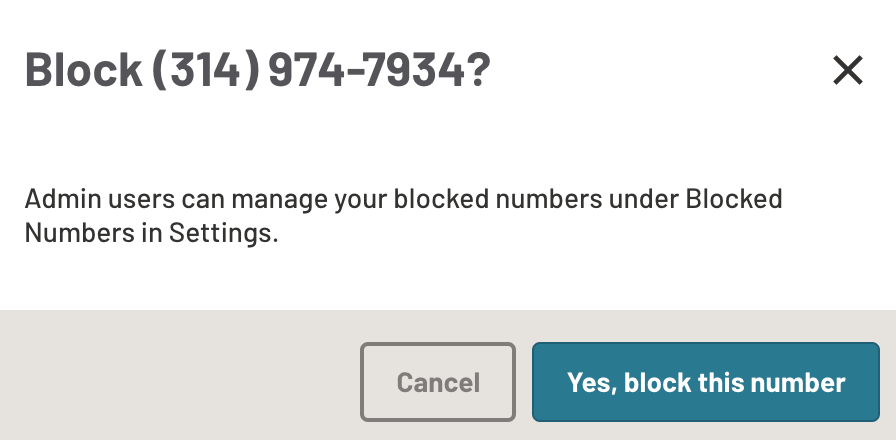 This will block the number from texting into your location.
From Contacts:
Log into your Prokeep profile.
Go to the Contacts section.
Find the contact or phone number you are looking to block and click the contact
On the right side of the screen click the ellipsis, then "Block."