This article gives you an overview of the Preferences tab in Settings.
Preferences
Preferences is where a user can adjust their Prokeep Stock Messages, Notification Settings, Appearance, and Language. To configure your Preferences, please see the instructions below:
Log into your Prokeep profile.
Click the Settings gear in the lower left hand corner of the screen.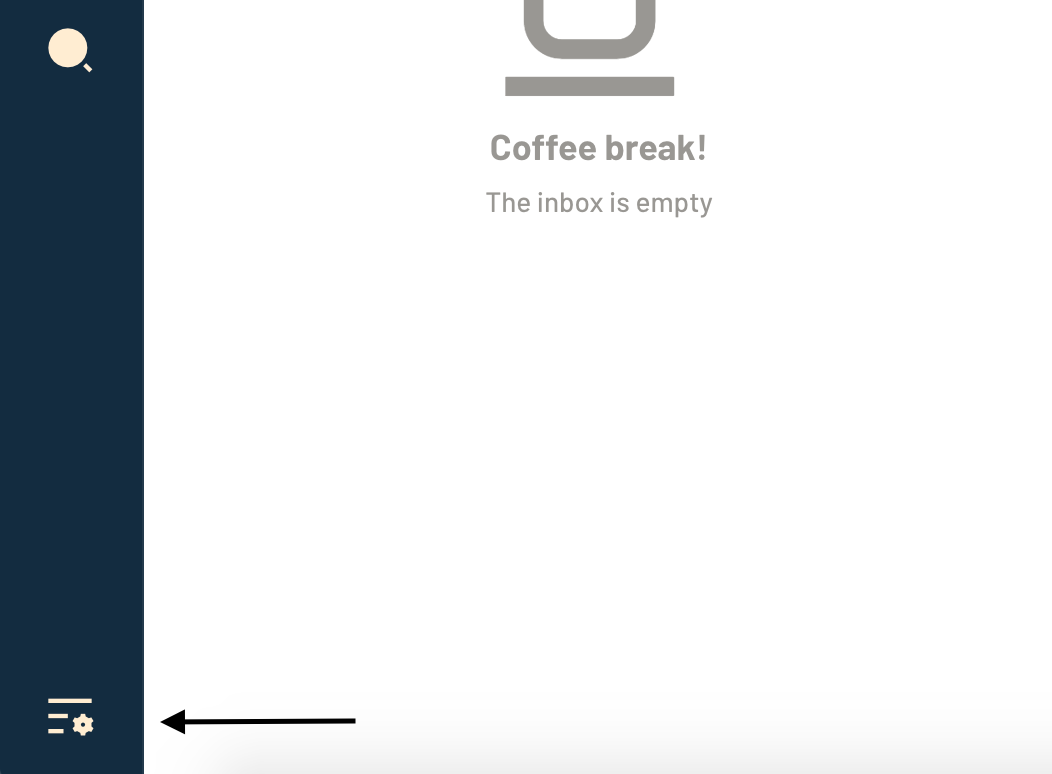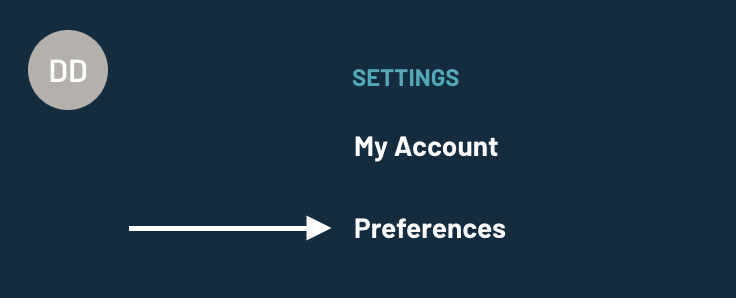 Under Preferences, there are four options: Stock Messages, Notifications, Appearance, and Language
Stock Messages - Stock messages are customizable on a user level. They can be used for quick responses.

Desktop Notifications - You can adjust the notification sound, or the lack thereof, as well as the interval of how often the notifications occur until the message is claimed or read.
Email Notifications - You can turn on "Email Notifications" in this section. You can be notified via email every time a message is either left unclaimed or unread after a specified amount of time. *Please add notifications@prokeep.com to your approved sender list*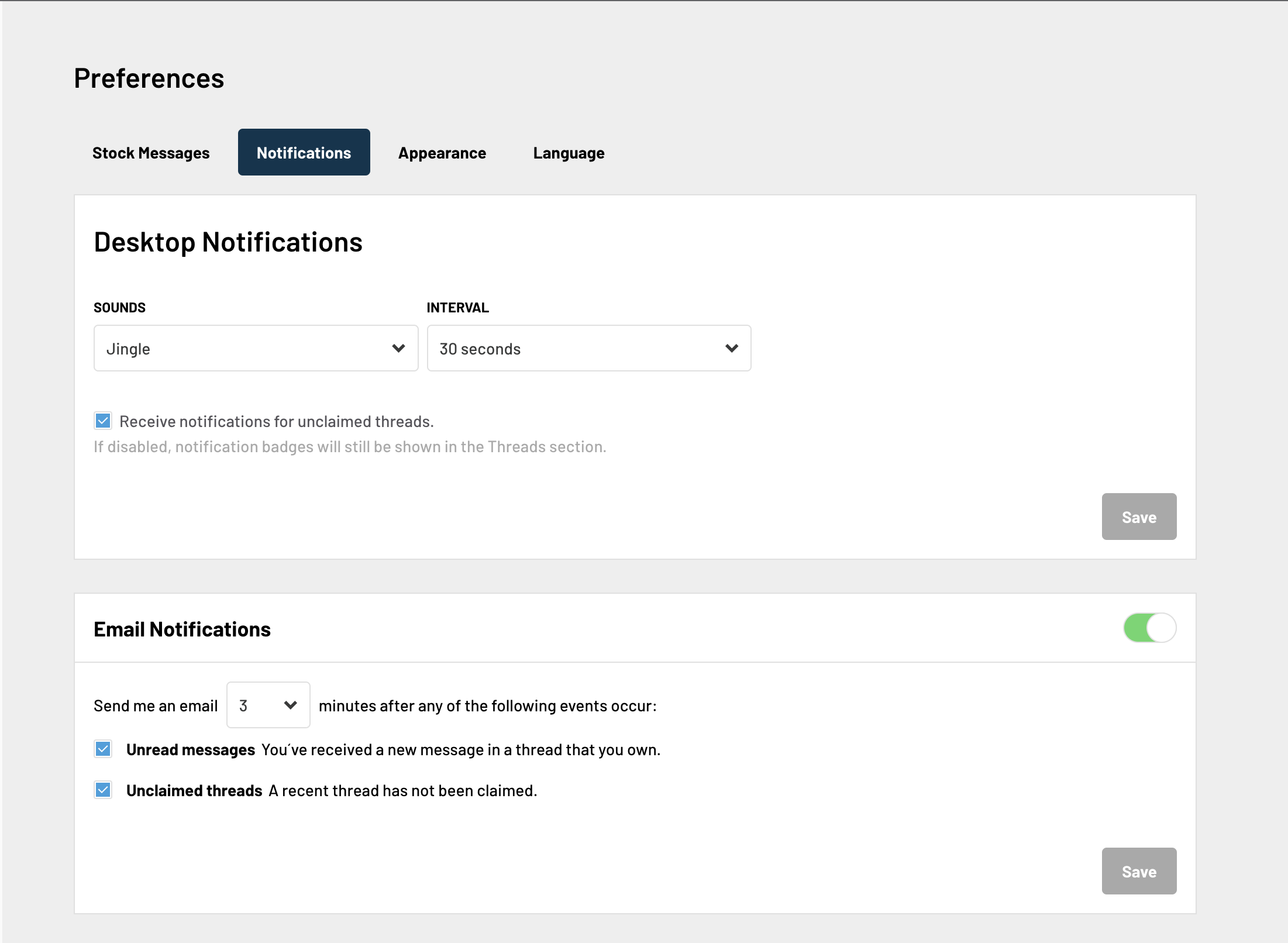 Appearance - Here you can adjust the visual appearance of Prokeep. You can choose from Light, Dark, and Classic modes. You can also choose the font size.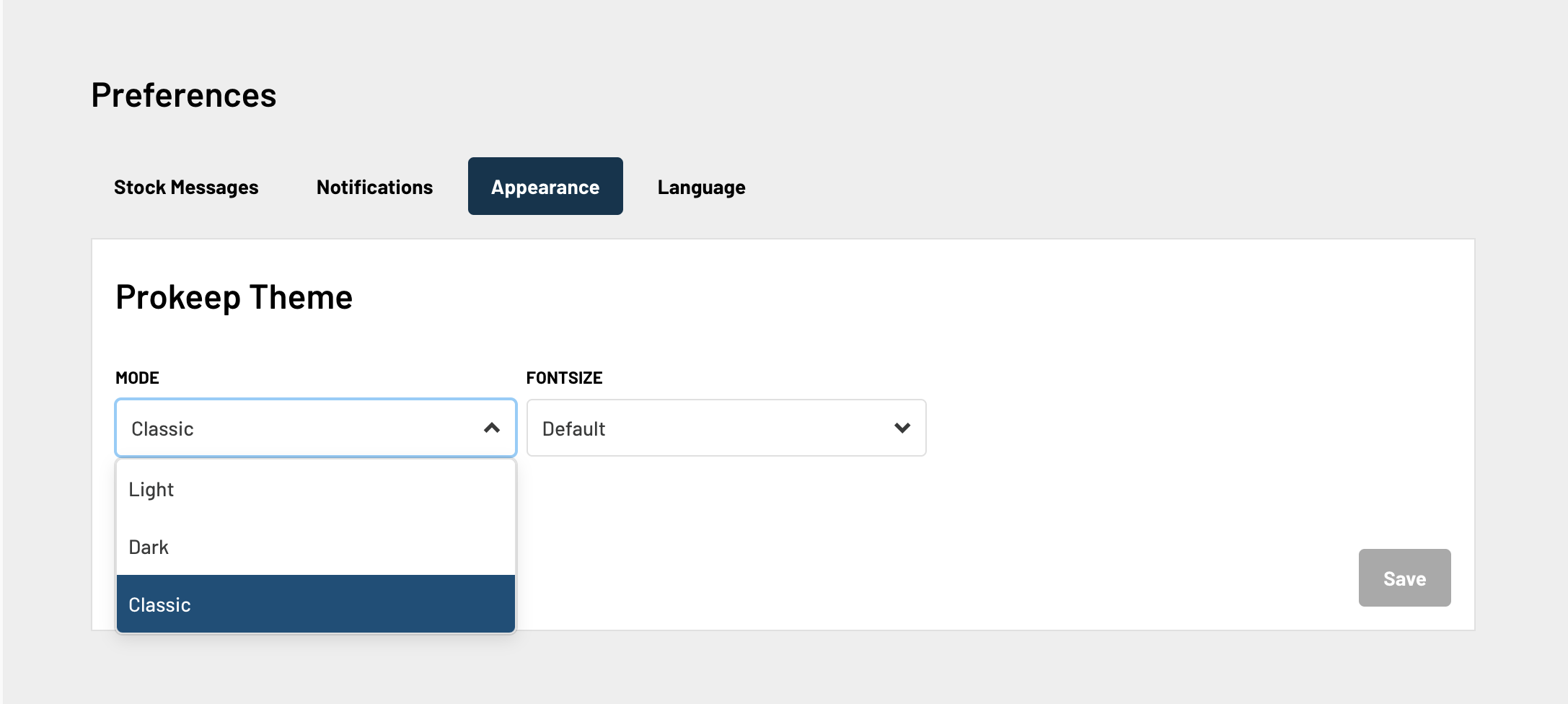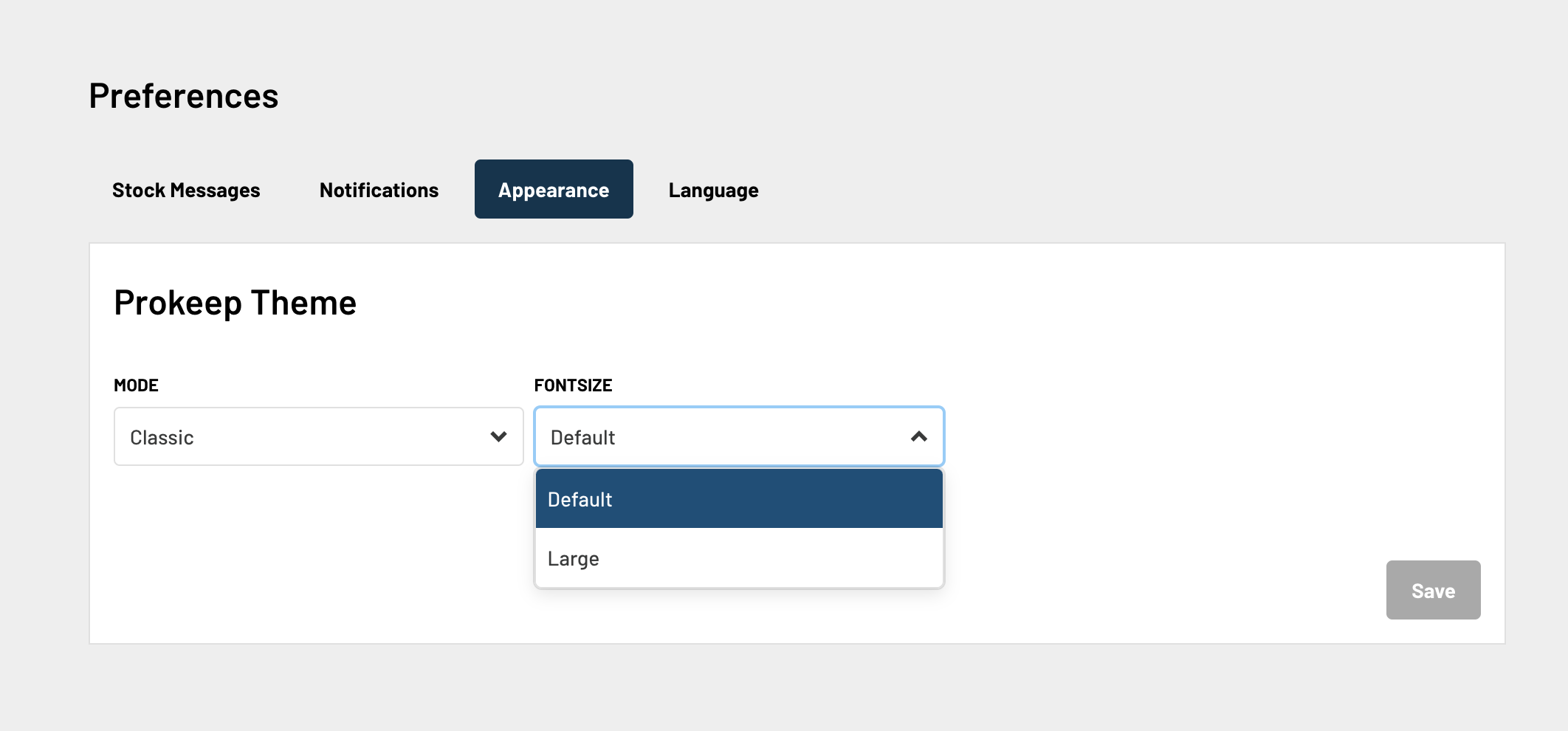 Language - This is where the user can adjust which language the Prokeep application is in. Note: The language selection does not change the language of messages.

We currently support English, French, and Spanish!