This article provide instructions on how to add a new contact and send a welcome message.
Getting Started:
How to Login
Automate Your Prokeep Daily Login
Add a New Contact & Send Welcome Message
FAQs
To let customers know they can now text your phone line, you can send a welcome message to a contact.
To add a New Contact:
Login to your Prokeep profile.

On the left side of the Prokeep toolbar, click the contact book icon.


Then, click the plus sign symbol.

Here you will enter all of the customer's contact information.
To Send a Welcome Message:
Ensure that the preferred group is assigned to the contact and that the welcome message box is checked.
Note: Hovering over the "i" will showcase a preview of the welcome message.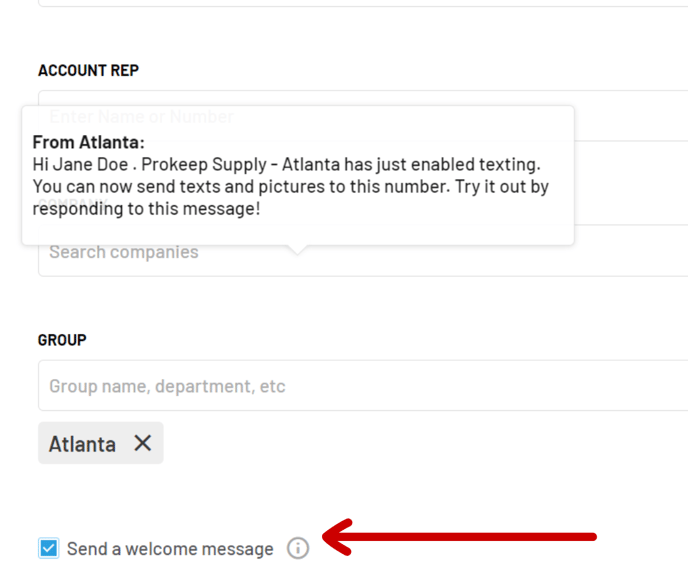 Once you click submit, your welcome message will be sent successfully!